Q: What's the opposite of a pick up line?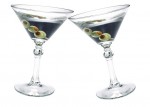 A: "I'm getting my PhD in organic chemistry."
At least, this seems to put a damper on a conversation when a girl says it to a guy.  Maybe in the reverse situation it works to impress; I wouldn't know.  Pick up line or not, here is a list of the top 5 awkward responses to this revelation.
5. Wow, I really hated organic chemistry.  I failed it twice and it ruined my dreams of becoming a doctor.
4. Oh, yeah! Like bacteria and stuff!
3. You must be really smart.  You probably think I'm stupid.
2. That's cool.  Hey, my buddy just showed up, I gotta go.
1. [Silence]